ACH and Check Payment Processing
ACH Payment Processing Offers a Best Payment Solutions for Your Business
ACH stands for Automated Clearing House. It was first developed in the 1970s in a Bank Industry attempt to replace the paper checks. It accepts both Debit cards and Credit Cards. ACH is basically used for processing funds electronically between bank accounts. ACH is also called as EFT (Electronic Funds Transfer). ACH Payment Processing basically allows you to charge your client's checking account, whether or not the check is present. E- Check stands for Electronic Checks. E-checks are online payments that you start using your bank account and bank routing number through our E-payment system. With ACH/E-Check, businesses can simply convert their paper checks to E-Checks right in their own back office by entering the numbers themselves. Or they can transform them into electronic checks by using a check reader, which is a pretty smooth way of doing it.
Benefits of ACH for Merchants Check Processing:
There are numerous reasons why merchants should ACH payment processing are a perfect option.
Giving payment options to your customers is always good for business and also makes the customer happy. Provide your customers with an alternative to credit cards and checks. Customers do not have the responsibility of checking their checkbook each month.
Offer lower-cost payment – Among the different types of payments, ACH payments processing offer lowest processing fees. ACH payment processing will cost your business less than either checks or credit cards.
Faster payments than using checks.
Lesser declines – With ACH not having 'expiration' like credit or debit card, you have to deal with much less declines when processing ACH
Convenience – No more physical inventory of paper invoices, paper checks. Saves continuous trips to banks.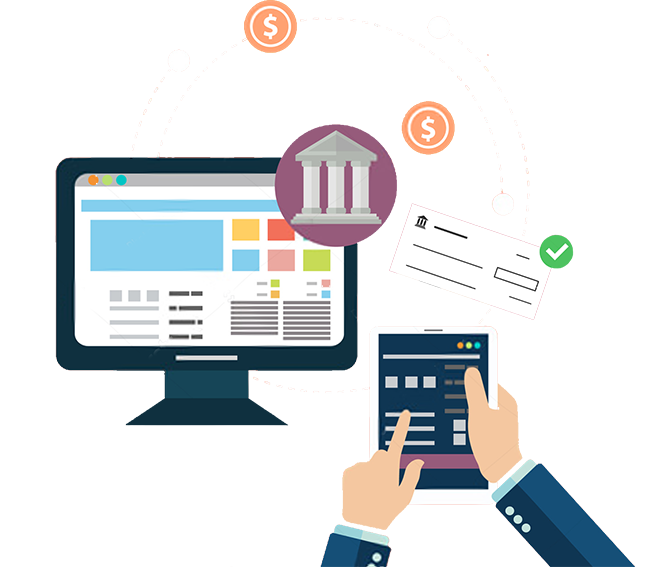 Best ACH Payment Processing, Merchant Check Processing, Check Processing Services in UK:
International Bank Services, U.K., provide innovative and modernized check acceptance services, give high flexibility to accept electronic check payments, reduce the overheads expenses of various stuff like daily trips to the bank, paperwork, bunch check stamping, etc. Our ACH Payment Processing services allows you to charge your client's checking account, whether or not the check is present. With IBS ACH and E-check payment processing services, you can provide flexible payment processing options which allow you to accept electronic check payments enabling you to increase sales and reduce paper Check Processing Services cost. Make payments easy and simple by integrating check reader to depositing e-checks to your bank account. Connect with our team to know more!