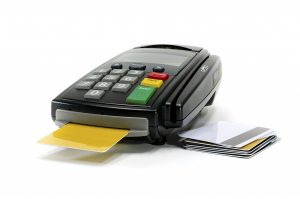 A quick search of 'Merchant Account' will land you among a few hundreds of merchant account providers offering somewhat similar services with slightly different features. GSPay, WorldPay, IBS, Vantiv, etc. are some of the top merchant account providers in the market.
With such a wide variety of options available, choosing the right merchant account provider that also happens to be compatible with your business can be a confusing process.
Do not fear! With the right information and resources, you will be able to make the right decision.
Get on with your research and cut down your list to 2-3 potential merchant account providers that (somewhat) match your requirements. Now that you have a prospective list in hand, set-up an appointment and get familiar with the services each of them offer.
Here, listed down below are a few essential questions you need to ask your merchant account provider that will hopefully help you consolidate your decision.
Don't sign on the dotted line until you have answers to the following questions:
Will I be able to process credit card transactions online as well as offline?
If yes, what are the different procedures for each and if there are additional fees involved?
In addition to Visa and MasterCard, what other major credit cards can I accept? Also, can I accept Debit cards, online checks, and foreign currencies?
If yes, what are the fees involved & what is the procedure for setting them up?
What are the fees for each of the following: submitting an application, account set-up, yearly maintenance, discount rate, per transaction, monthly statement, customer support, payment gateway access and chargebacks?
Are any of these fees subject to change?
Are there any extra costs I should know about?
What is the length of the contract and how much is the early termination fee?
Is the payment processing gateway compatible with the some major E-Commerce software systems and shopping carts?
Is your payment gateway PCI-DSS Compliant? What fraud prevention measures do you provide?
Do you offer 24/7 Customer Support Service?
And finally,
Why should I avail your services?
Be patient and do your research, you may just be able to land an excellent deal for your business!