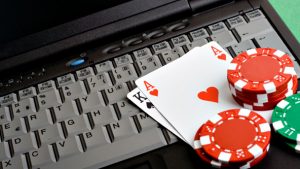 In the land of booming e-commerce    business, credit card processors and merchant account provider options are endless. However, if your business happens to be categorized as high-risk by banks and financial institutions for any one of the numerous reasons, these same options dwindle down to half and you start feeling lost.
Businesses like Online Gaming, Online Pharmacies, Health and Wellness Products, Call Centers, Dating websites, Forex, Nutraceuticals, Travel, Adult Websites, etc. are considered high-risk due to their business background, high possibility of chargebacks, refunds or frauds.
All of the above businesses face difficulties in setting up an ordinary merchant account in order to accept payments. For such merchants, a High-risk Merchant Account is considered to be the best option. There are various merchant account providers offering High-risk merchant account services.  Instabill, International Bank Services (IBS), Chase, SagePay, WorldPay, etc. are some of the best high-risk merchant account providers in the market.
Online Gaming Business
Online gaming is one of the fastest growing businesses with the largest online traffic and ever-increasing revenue in the e-commerce space. And it is predicted to grow even further. Online gaming business includes Online gaming or gambling, poker, casinos, sports books and social gaming.
In spite of being, inarguably, quite a profitable business, banks and traditional institutions shy away from offering their merchant account services with major reasons being high chargeback ratios and possible legal issues.
Online Gambling Merchant Account
Do you run an online gaming or gambling website? Looking for the best way to accept world-wide payments online without much hassle? Surely you must have faced numerous rejections by now. Fear not! Do not think you cannot secure a merchant account just because of your high-risk tag. Look for payment service providers who specialize in high-risk businesses. You can also choose among those who provide business-specific services, in your case, a Gambling Merchant Account, like IBS.
Merchant account providers who provide specialized gambling merchant account services along with a payment gateway are your best bet. They help legal online gambling merchants to accept credit card payments safely and efficiently.
Gambling merchant account providers understand the nature, challenges, demands and requirements of an online gaming business. IBS, for example, provides expertise and educates merchants to take necessary measures with fraud protection by detecting potential chargeback threats.
These service providers have years of strong banking relationships all around the world and therefore help you obtain gaming merchant account with quick approvals and no initial set-up fees.
Customized solutions that cater to your business size and type are one of the most beneficial features of a gambling merchant account.
Some major benefits of a gambling merchant account include:
Real-time processing of payments
Multiple currency payments and settlement option
Accept all major credit cards
Fraud prevention tools with secure payment gateway
Make sure to check whether your business is compatible with the gaming merchant account of your choice and start accepting secure online payments from players across the globe with Gambling Merchant Account.
International Bank Services (IBS) with several years of expert merchant account solutions is an industry leader providing comprehensive and customized gaming merchant account and gaming payment gateway services. Come and enquire with us for further assistance!