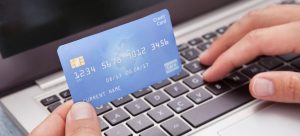 Offshore merchant accounts are commonly used these days. By setting up online businesses, merchants have to interact with customers across the world. Regardless of the size or type of online business, merchant accounts and credit card processing services is a must for each one of them.
Various financial institutions offer different types of merchant accounts. Among them, offshore merchant account is most commonly used by E-commerce merchants. One of the benefits of offshore merchant account is that it does not require huge initial set up cost which makes them popular with small businesses in particular.
Different merchant account providers offer different setup charges. But most of them charge zero for initial set up which is a huge benefit for small businesses.
Offshore accounts obviously operate outside your own country and since you would be out of the tax regulation laws of your country, you will be exempted from paying taxes. For small businesses and even online business start-ups, the reduced burden of additional costs is a huge relief.
All types of businesses, whether large-scale or small-scale, can be victims of frauds and scams. Start-ups and small businesses especially cannot afford to be tangled in frauds and losses. Unfortunately, these merchants are more vulnerable and can be conned easily. This makes offshore merchant accounts hugely beneficial as merchant account providers take necessary steps for the safety and protection of their clients from online frauds.
Businesses with offshore accounts have to deal with transactions done with different currencies and all kinds of credit cards all round the world. This translates into higher chances of expanding your customer base. Along with clever business operations, these small businesses have the potential of boosting sales and profits. For small businesses that do not have to invest much into these accounts, this is a massive growth opportunity and benefit.