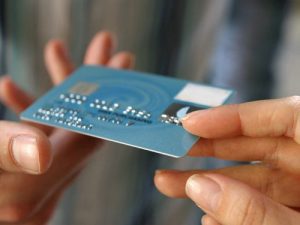 Consumer convenience and comfort are top priority for any business. You don't want to turn down sales simply because you do not accept card payment.
Whether you are an existing business or opening a new venture, your foremost step should be to take into account your customers' payment preferences and requirements.
With the popularity of new payment technologies such as mobile payments among consumers, especially young shoppers, businesses need to adopt and offer multiple payment options to survive in the market.
While having a cash-only approach can be sufficient for a small business, missing out on major sales due to lack of it can hurt the business in a long term. In fact, several studies reveal a major boost in sales when businesses switch from cash-only to accepting credit cards. Credit card processing is gradually replacing traditional payment options.
Integrating credit card processor to your small business can be complicating. Choosing the right credit card processing company for your business can be even more confusing. Here are a few key points you should keep in mind while choosing a suitable Credit Card Processor:
– Review Fees & Costs
Different types of fees & costs are associated with credit card processing. The fees charged depend on the merchant account provider you choose.
Transaction fees are charged with every transaction you process. These include interchange fees paid to the card issuing bank by the credit card processor. The interchange rates depend on the type of card accepted, type of transaction i.e. card-present or card-not-present, type of merchant, and size of a transaction.
Check out their recurring fees like monthly statement fees, minimum fees, and payment gateway fees if the processor provides gateway services.
Application fees, set-up fees, early termination fees, chargeback fees to cover any risks, PCI compliance fees are some of the one-off costs charged by the credit card processor.
There are several other charges related to credit card processing. Understand, review and compare the fees & costs charged by each processor. With IBS, we provide you with a simple monthly processing statement with no hidden or additional fees that ensures transparency.
– Best-suited Payment Methods
It is extremely vital that your credit card processor accepts all major credit and debit cards there are. After all, you do not want to lose out on those sales.
As mentioned earlier, if your business targets a young demographic, you should consider payment processors that accept mobile payments too, like IBS.
Depending on the type of business you operate, choose a payment method suitable for your business needs. Online Invoicing, Digital Wallets or Mobile Payments, EVM Terminals for brick-and-mortar stores, Payment Gateways for e-commerce merchants, Virtual Terminal Payment Gateway (MOTO), Point-of-Sale (POS) Terminals, API Solutions are some of the payment technologies available.
– Quality Customer Support Service
If your credit card processor stops working suddenly, an efficient customer support should be able to provide quick, on-the-spot solution.
Reach out and talk to potential credit card processors' customer care executives to get a feel of how problems are handled and customers are treated.
Look out for a credit card processor that offer 24X7 Customer support system that you could call and talk to, instead of just an automated virtual assistance.
– Security
To protect the sensitive information of your consumers, PCI-DSS (Payment Card Industry Data Security Standard) has a set of standards & guidelines that make it essential for a credit card processor to record, document and secure over-all merchant transactions.
When a customer swipes their card, they are essentially transferring sensitive information. A PCI-DSS Compliant gateway like IBS, ensures safe and secure transaction.
– Research, Review & Compare
With a sea of credit card processors offering credit card processing solutions in the market, the task of selecting the right one that suits your business demands and requirements can be quite tedious. Some major companies that provide credit card processing solutions include WorldPay, First Data, International Bank Services (IBS) and banks like Chase, Barclays, etc.
Analyze and compare services and costs offered by credit card processors in the industry before settling down on one.
Now that you are on the hunt to find the perfect credit card processor for your business, reach out to International Bank Services (IBS) and learn more about our end-to-end credit card processing solutions offering a transparent price model and quality customer service.