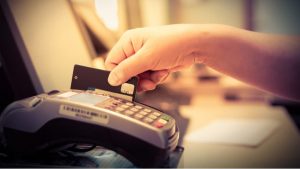 Most often credit card purchase is common in today's global market. Millions of people have more than one credit card it has become an easy and appropriate way to pay for an item which the consumer want to purchase online. About 80% of online sales happens with credit card payments. If your business is not accepting credit card payments, you are missing a great opportunity to increase your sales.
Here are some essential ways to increase sales with credit card payments.
It has been proven that consumers by more products on online if a business has their preferred payment methods. By providing more payment options like; debit card, credit card and other electronic forms of payment it rapidly increases the sales and brings more customers.
Using credit card transaction is easier, flexible and convenient way of payment provided to customers. Companies must stay reasonable by making sure that they are meeting the payment option demands of consumers. Accepting credit card payment boost business by increasing sales and profitability.
Accommodating credit cards will increase consumer desire buying. MasterCard payment allows the consumer to make impulsive payments. Card customers make purchases between 50% and 60% more than cash and checks.
Accepting credit card allows the merchants to expand their business at international level. It also allows to acquire sales from international markets and cover wide area coverage.
Visa cards permit businesses to preserve and increase sales in between paydays. Credit cards allows people to make purchases anytime, especially when cash is short.
The accepting cost for credit cards will save business money because it is much cheaper to keep an account of sales which will cut overhead and time.
Credit card processing can prove a revenue generator if a business is involved with internet sales.
In this present competitive world the business want to increase the sales using all convenient way. Online Credit Card Processing payment has proven one way of maintaining and increasing sales. There are many point of sales terminal that makes credit card payments easy, safe and convenient.
There are many alternatives of gathering payment process. It is important to do your study in order to pick the best point-of-sale apparatus or online merchant account to meet your business needs.