Offshore Payment Gateway Solutions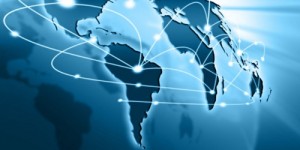 An Introduction to Offshore Merchant Account An offshore merchant account is opened in the country that is different from the actual country where the business man lives. This type of account is for gaining tax benefits, privacy and for competitive interest rates. The basically offshore merchant account is set up by offshore merchant account provider. To fix an offshore merchant account, business owners have to deliver certain appropriate documents to offshore merchant account provider.
The merchant has to provide some documents of identity for opening offshore merchant account documents that enclose a photograph, which can be current drivers' license, social security card, current valid passport or a current valid national ID card as an identity proof, this whole process takes a few hours or limited business days to be completed. The period taken to open an account rally on documents which are essential to provide and time needed to process them. The account provider might allow business owners to start accepting international payments invarious currencies.
Many account providers have different guidelines to be followed before the agreement to set up an offshore merchant account. Typically these accounts are high risk because the nature of business they carry is more risky. For this reason application process to open an offshore merchant account is more difficult and can also take longer time to approve than usual merchant accounts. Some of the merchant account provider assumes a definite size of sales to be treated each month to ensure profitability. Merchant account providers may choose acceptable volume of transactions and merchants are expected to agree with but some merchants may not have volume limits.