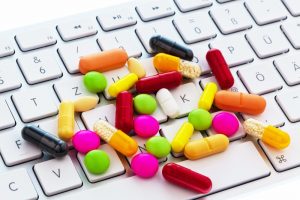 Online Pharmacy shops are getting increasingly popular due to their convenient nature. Consumers have an easy and 24*7 access to medications required without making a pit-stop at their local store. The process is as easy as shopping from an e-commerce site such as Amazon. Despite being considered as a rapidly growing industry, online pharmaceuticals are considered high-risk.
If you have just started your online pharmacy shop and are looking for a merchant account, you may instantly get turned down by traditional banks and payment processors. Obtaining a merchant account for an online pharmacy business can be a difficult and tricky process.
Reasons such as business legitimacy, confusion about prescription drugs, frauds and high chargeback risks are the major factors for why you are being denied a merchant account.
Merchant Account for Online Pharmacies
Have you recently opened up your pharmacy business and looking for a merchant account? Or are you an established merchant repeatedly denied by banks and payment processors?
To boost sales and offer secure credit card transactions, a Merchant Account is what you require. However, similar to other businesses considered risky, online pharmacy merchants will need to turn to a High risk merchant account provider for approval.
A Merchant Account provider that offers merchant account customized according to the requirements of an online pharmaceutical business is your best bet. They ensure secure credit card transactions and proper management of your complete account.
IBS Pharmacy Merchant Account
With the varied options online, Online Pharmaceuticals should be extra cautious while obtaining a merchant account. You should be able to able to extract the right kind of features and advantages from a reputable merchant account provider for your business.
Having trouble finding one? International Bank Services (IBS) is here for you!
Whether you are an Online Pharmacy, offer Health & Wellness products or Nutraceuticals, IBS provides a Pharmacy Merchant Account that meets the demands and requirements of your online business, just as long as your business is legal and legitimate.
With several years of experience, strong global banking relationships and an approval ratio of over 95% in High-risk Merchant Account, IBS is a trusted name in the market.
Our experts understand the requirements of your business and then offer tailor-made merchant account solutions for maximum account efficiency. We also offer a secure payment gateway for safe payment processing with multiple features including multi-currency transaction option.
With an easy payment integration, chargeback prevention measures and secure payment transactions, merchants need not worry about managing their account.
A fast and smooth application process, no initial set-up fees and industry competitive costs; start processing credit card payments with IBS today!