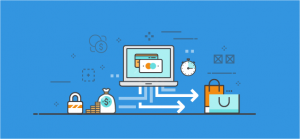 Rapid emergence of online shopping has led to cross-border transactions. With that, arose the need to accept payments globally for a quick and effortless costumer experience.
Consumer survey reveals nearly a quarter of online shoppers worldwide make purchases from outside of their home country.
While it is quite easy for global e-commerce giants to dominate the international market, small businesses often struggle.
If you happen to be one of those small businesses trying to wiggle into the global trade space be it either because of local market saturation or simply to test new markets, set a foot in the right direction by accepting international payments.
That's right! Local businesses too can get in on the worldwide e-commerce trend with international payment gateway and other payment technologies available.
What is an International Payment Gateway?
An international payment gateway is a typical payment gateway that validates your card transactions. Only in this case, with an international payment gateway, you can process currencies of various countries which enable you to accept worldwide payments.
Before choosing an ideal international payment gateway,
– Understand the difference between a payment gateway and a full service payment gateway provider. Payment gateway simply authorizes your card transactions initiated either online or at a physical store, like PayPal.
Whereas, Payment service providers offer a combination of both merchant account services along with payment gateways. They approve the transaction process as well as manage merchant accounts.
The better alternative would be a full service payment processor because of how easy and quick they are to set-up while also helping manage your merchant account.
– Does my existing payment gateway offer global payment option?
If your business already processes credit cards, be sure to enquire with your current payment gateway provider on whether they accept multi-currency payments, if not, switch to an international payment gateway provider like IBS. A payment gateway with a multi-language user interface adds to customer convenience and comfort.
 – Is your payment gateway compatible with local credit cards?
Make sure your payment gateway accepts credit cards beyond the popular ones like VISA, MasterCard, Amex, etc.
 – Costs
Get strictly familiar with the provider's rate structure. Some payment providers charge extra for accepting international payments or even payments from specific countries. For example, a global payment gateway provider IBS guides you on handling fluctuating currency exchange rates and charges low currency conversion fee and no foreign transaction fee.
– Authorization & Settlement
Some payment gateways require you to obtain a merchant account in a specific country. Now, having to maintain multiple bank accounts in multiple countries can be a tedious and sometimes, a never-ending task. Get in contact with a domestic international payment gateway provider like IBS, to authorize and settle cross-border card transactions in your local currency. This will simplify your operations and also lead to higher card approvals. Most importantly, you can avoid any foreign transaction fees.
International Bank Services (IBS) is a payment service provider offering comprehensive online payment solutions.
In a sea of competitors, the one way to stand out is by gaining customer confidence and providing convenience on their terms. Do not give a reason to your customers to abandon their shopping cart right when they reach the check-out point.
By offering shoppers their local currency payment option with their preferred payment method, you create a pleasant shopping experience; the payoff being customer trust and loyalty.
Leave all the technical know-how to us and trust our team of experts to show you the ropes and manage your payments with our full-featured secure international payment gateway solutions.
Call today and partner with us for customized payment processing solutions!